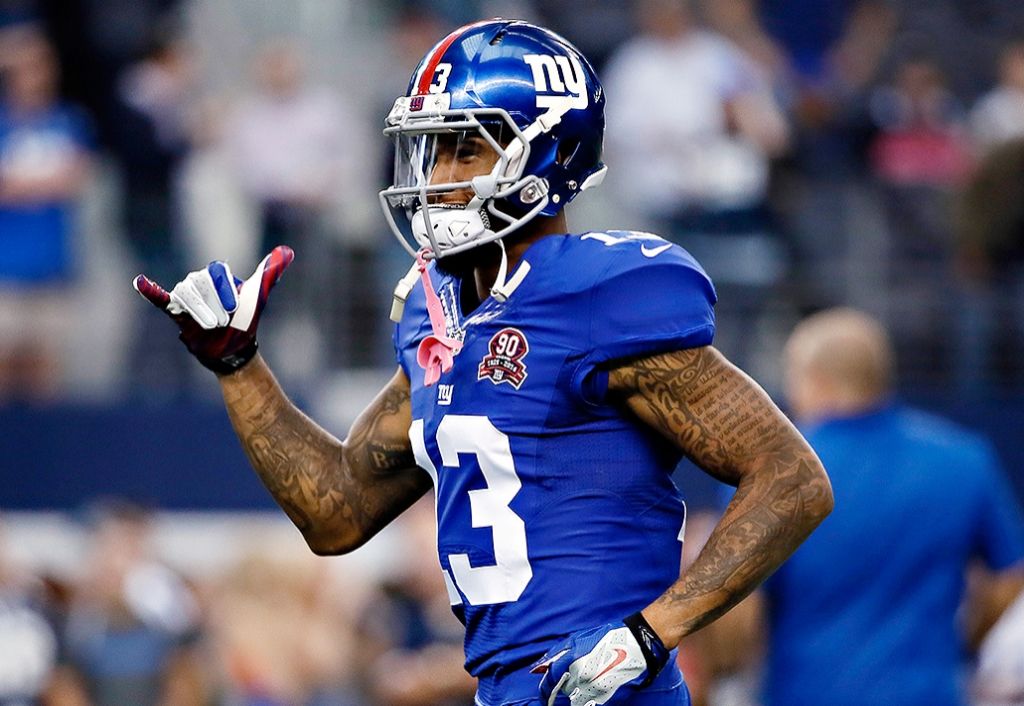 News /
13.11.2014
Beckham can set a Giants record
EAST RUTHERFORD, N. J. -- Rookie wide receiver Odell Beckham has a chance to make New York Giants history on Sunday.
Beckham, from LSU, was the No. 12 overall pick in this year's draft. He missed most of preseason training camp with a nagging hamstring injury and didn't get into a game until the fifth week.

Now he has back-to-back 100-yard receiving performance, and can become the first Giants rookie to hit the century mark in three straight games. He must do it against the San Francisco 49ers' tough cornerback duo of Perrish Cox and Chris Culliver.

"Both of those guys are great cornerbacks," Beckham said. "They have great speed (and are) athletic guys. It is definitely going to be a great matchup and something I am looking forward to going against the 49ers, one of the premier teams in the league."

If Beckham's confidence seems unusually high, there is a good reason. Last week against the Seattle Seahawks, the rookie faced Richard Sherman, one of the best corners in the league. In six passes vs. Sherman, Beckham caught four for 66 of his 108 yards on the day, including a big 44-yard reception in the first half.

That performance earned him some postgame praise from Sherman, who after the game, told the rookie, "You're the real deal. You just have to keep working."

"It does mean a lot coming from a guy like that," Beckham said. "Just (being able to) be on the field and battling and competing with one of the best in the league, what more could you ask for?"

At the same time, Beckham vowed not to let his ego swell.

"You have to take it with a grain of salt. They put on their shoes the same way we do," he said. "A guy like that, being out there and competing with him, there was no better feeling than that.

"I am just trying to do the best that I can, and provide a spark for the offense and try to make as many plays as possible. I know what I want to be and I am not there yet, so I am just a work in progress."
Source:
By The Sports Exchange | kspr.com | November 12, 2014
http://www.kspr.com/sports/beckham-can-set-a-giants-record/21051914_29686416