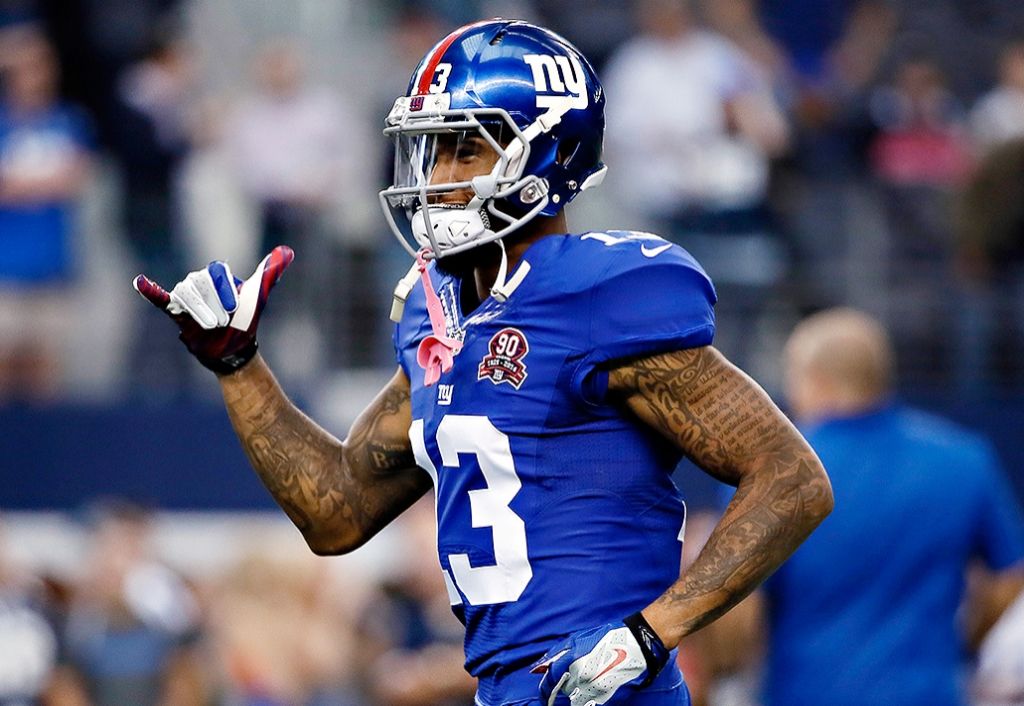 News /
22.12.2014
Giants' Odell Beckham Jr. explains how he began texting with Michael Jordan
ST. LOUIS ‐ One can only imagine what Giants rookie wide receiver Odell Beckham's contacts looks like these days. There have been some impressive additions since the start of the season.

First it was the LeBron James. Now it's Michael Jordan, His Airness, the man often considered the greatest player in NBA history.

Beckham shrugged it off postgame Sunday after another breathtaking performance (eight catches, 148 yards and two touchdowns vs. the Rams) as if chatting with basketball royalty has becoming commonplace for the burgeoning star.

"I wouldn't say we've been texting like that ‐ here and there just try to reach out and want to understand and know what it takes to be where he's at in life. I don't see why anybody wouldn't want to be the best, and you have to learn from the best. I don't think it should be anything blown out of proportion that we've been texting all season. It's just been here and there."

A few months ago, even with Beckham's Nike connection, he likely wouldn't have been texting with Jordan at all. It helps that he has a one-handed catch that many consider the greatest of all-time and eight straight games of 90 or more receiving yards. He also recently hooked up with and dined with his idol LeBron.

Beckham, the Giants' first-round pick, is quickly becoming one of the best receivers in football and the biggest star in New York sports. He has 79 catches for 1,120 yards and 11 touchdowns in 11 games this season. He's made the Giants exciting even when their games have been irrelevant.

Every Beckham move is being chronicled and dissected. TMZ has been hot on his trail. But ESPN's Adam Schefter got the first whiff of Beckham's budding relationship with Jordan.

Beckham said he got in touch with Jordan simply by reaching out. If only it were that simple, Jordan would probably be receiving more texts than he can handle. He likely doesn't. You have to be doing something special in your sport to get the connect to basketball royalty.

Even then, Beckham was in awe that he actually made it happen.

"Of course," he said. "It's Michael Jordan. I didn't really want to believe it when he first texted me, but that was the case."
Source:
By Jordan Raanan | NJ Advance Media for NJ.com | December 22, 2014
http://www.nj.com/giants/index.ssf/2014/12/giants_odell_beckham_jr_explains_how_he_began_texting_with_michael_jordan.html